Upper Extremity
Prosthetics
We believe that proper treatment in upper extremity prosthetics requires a blend of maximizing function and fit with a natural cosmetic appearance. The loss of an arm, hand, or even finger(s), can have a great impact on an individuals functional ability and personal body image. Adverse effects on center of gravity can lead to balance issues, back trouble and other physical challenges. Commonly the unaffected limb or digits can experience overuse, wear, and in some cases early onset of arthritis or other complications.
To successfully treat an upper extremity amputation requires an understanding of the complex rehabilitation needs of an individual. This includes closely working with the physician, occupational and physical therapists, and others of the clinical care team. Determining the best design of the prosthesis which meets each individual patients needs and goals are achieved through careful planning and in depth discussion.
The knowledge and experience of our clinicians has been built over years of treating upper extremity amputations. At Peak Prosthetics, we will discuss all available technologies including passive, body powered using harnesses and cables, and state-of-the-art microprocessor controlled myo-electric technology where electrodes pick up signals generated by the user's body to control limb movement.
Whatever your prosthetic needs, we encourage you to contact Peak Prosthetics to set up a free consultation with one of our clinicians. We always enjoy the opportunity to share our knowledge and let you see in person, the type of services we offer.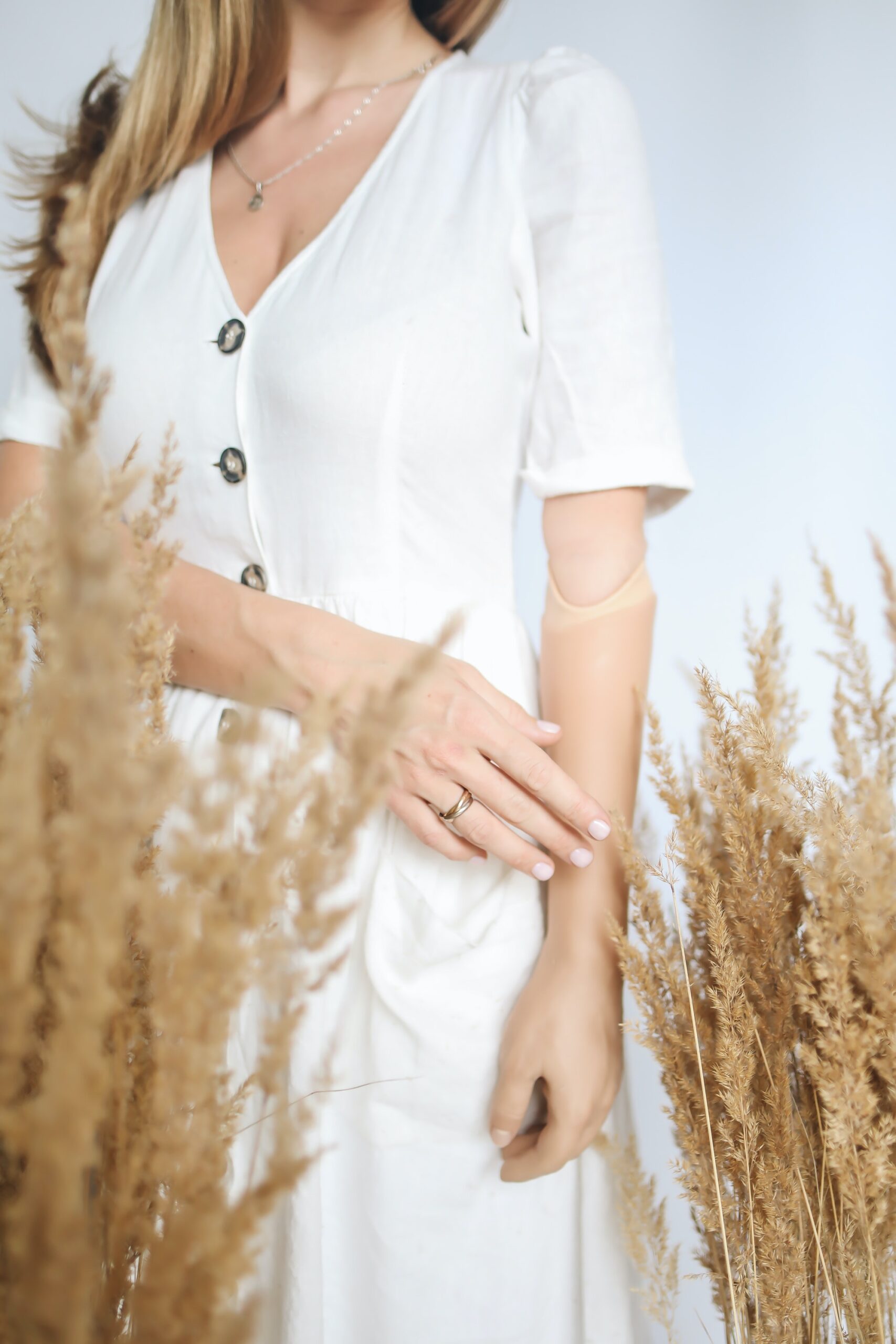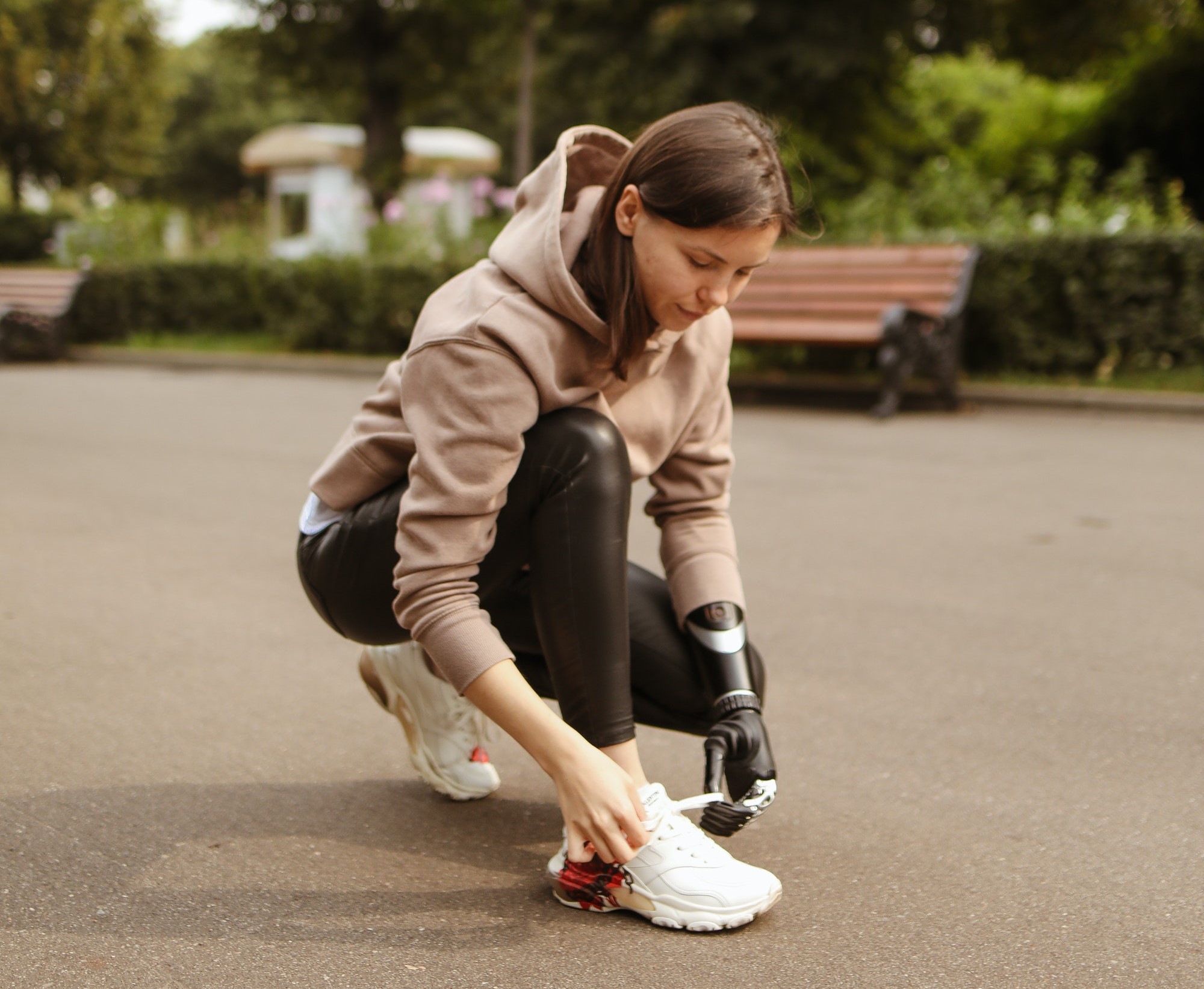 Initial Evaluation
At Peak Prosthetics we create a custom prosthesis which is designed to specifically meet your unique needs and lifestyle. It is important to understand what these daily functional needs are, in order to design a prosthesis which meets them. During your first visit with us your prosthetist will discuss with you in detail your personal goals, work environment, hobbies, home circumstances, and other health concerns.
Together we will design a prosthetic treatment which fulfills all of these daily demands and reflects your personal lifestyle.
Casting/Digital Image Capture
To fabricate and assemble your new custom prosthesis precise measurements will be taken of your residual limb. This may be facilitated through a plaster or fiberglass casting materials or a digital scan and CAD (Computer Aided Design) system. The information acquired in these processes will be used to create a replica of your residual limb (called a positive model) which in turn is used to create the socket (the part of the prosthesis in contact with the residual limb).
Some things to consider in preparation for casting. Wear loose fitting clothing, shorts or a t-shirt depending upon the location of your amputation. This will greatly aide the prosthetist in taking an optimal image capture. If necessary we can provide you with disposable casting shorts. In some cases it may be necessary for you to stand during image capture to get an optimal impression. If this is necessary your prosthetist will discuss with you prior to and prepare you for the process.
Diagnostic Socket
Fabrication & Fitting
The positive model created from the cast or digital image will then be modified (a process designed to optimize the socket fit) to best meet your physical and functional needs. Super heated thermoplastic is than draped over the positive model and pulled under vacuum in a process called bubble forming. The result is a seamless transparent shell shaped exactly to our specifications called a check or diagnostic
socket.
The newly fabricated diagnostic socket is then fit to the residual limb taking into account any last minute adjustments to fit.  In the case of an upper extremity prosthesis the hand (terminal device), elbow (if necessary) and other components are attached.
Multiple fittings are at times necessary to ensure a comfortable and effective fit.
Definitive Prosthesis Fitting
Once the temporary socket fits securely and comfortably, a thermo-plastic or laminated definitive socket is fabricated. This final prosthesis may be personalized with pictures or designs if you desire. Discuss this with your prosthetist during your initial evaluation appointment if you are interested. Once proper fit and function have been established, we recommend coming in every six months so your prosthetist can evaluate your limb for fit and mechanical wear.
We understand that this process may be a new experience for you and your family, with confusing terminology and unknown technology. We are here every step of the way to assist you in getting the best treatment possible and understanding every step. The treatment process and time frame of receiving your new prosthesis will vary based on multiple factors. On average it takes about four weeks from start to finish to receive your new prosthesis. How ever, within about two weeks you will be training in a new diagnostic prosthesis in preparation for the final definitive design. Our level of professionalism and passion for our work has helped us establish a loyal patient base who know they can count on us.