Spinal Orthoses
Spinal pain is a challenging condition seen all too often in the active and aging population. Fortunately, a wide range of devices are available to assist with treatment.  A spinal orthosis may be prescribed as a treatment following an injury, post surgery or to treat the symptoms of a progressive disorder.  Peak Prosthetics provides both prefabricated and custom spinal bracing based on your specific needs. An in depth evaluation of the diagnosis, your physicians treatment goals, and your lifestyle will be used to formulate the optimal treatment. Our goal is to provide patients with the most effective device, but also take into consideration comfort and lifestyle. 
Scoliosis Bracing
Scoliosis is a condition that causes an abnormal lateral (and sometimes rotational) curve of the spine.  Scoliosis can be caused by conditions such as cerebral palsy, muscular dystrophy, and degeneration of the intervertebral disks.  Scoliosis in adolescents during early growth is called idiopathic scoliosis. The cause of idiopathic scoliosis is unknown.  Most cases of scoliosis are mild, but in some cases the spinal deformity will continue to progress getting more severe.  Severe scoliosis can be very disabling.  An especially severe spinal curve can reduce the amount of space within the chest, making it difficult for the lungs and other vital organs to function properly.
Idiopathic Scoliosis
Idiopathic Scoliosis often presents during growth spurts just before puberty.  About 3% of adolescents are diagnosed with scoliosis. Most cases of idiopathic scoliosis are described as mild, but in some cases the spinal deformity continue to progress in severity as the child grows.  Children with mild scoliosis are monitored regularly with imaging such as X-rays, to see if the curve is changing or getting worse. In many cases, no treatment is necessary. If the curve continues to progress a child may be prescribed a scoliosis brace to stop the curve from progressing. In extreme cases surgery may be necessary.
The goal of idiopathic scoliosis bracing is to slows the rate of progression of an undesired curve during skeletal growth.   Adjusting to the concept of wearing a brace during school and activities can be difficult for a young person.  This can create both emotional stress and a reluctance to wear the brace as prescribed. Our orthotists are sensitive to the discomfort patients may feel about wearing a spinal orthosis in the community, and are prepared to provide support and education to assist patients throughout their treatment.
Degenerative Scoliosis
Degenerative scoliosis (also known as adult-onset scoliosis) is caused by degeneration of the facet joints in intervertebral discs (moving parts of the spine). This degeneration and resulting spinal asymmetry can occur slowly over time as a person ages.  A spinal orthosis may be prescribed to treat symptoms such as pain, abnormal posture, and corrections of torso alignment reducing stress on internal organs.
Kyphosis
Kyphosis is an exaggerated posterior curvature of the spine, characterized by hunching or rounding of the back.  Age-related kyphosis is often due to weakness in the spinal bones causing them to compress or crack. Other types of kyphosis can appear in infants or teens due to malformation of the spine or wedging of the spinal bones over time. Causes of kyphosis include spinal fractures, osteoporosis, vertebral disk degeneration or DJD, Scheuemann's disease, birth defects, cancer, and other conditions.  Kyphosis can cause pain, breathing problems, limit physical function, cause digestive problems, and create poor body image. Treatment for kyphosis depends on your age, and the cause and effects of the curvature.  Multiple spinal devices (orthoses) are available to treat kyphosis.  These devices can encourage musculature strengthening, improve posture, correct alignment, improve body image and reduce pain.  Discuss with your orthotist what device will best fit your individual needs.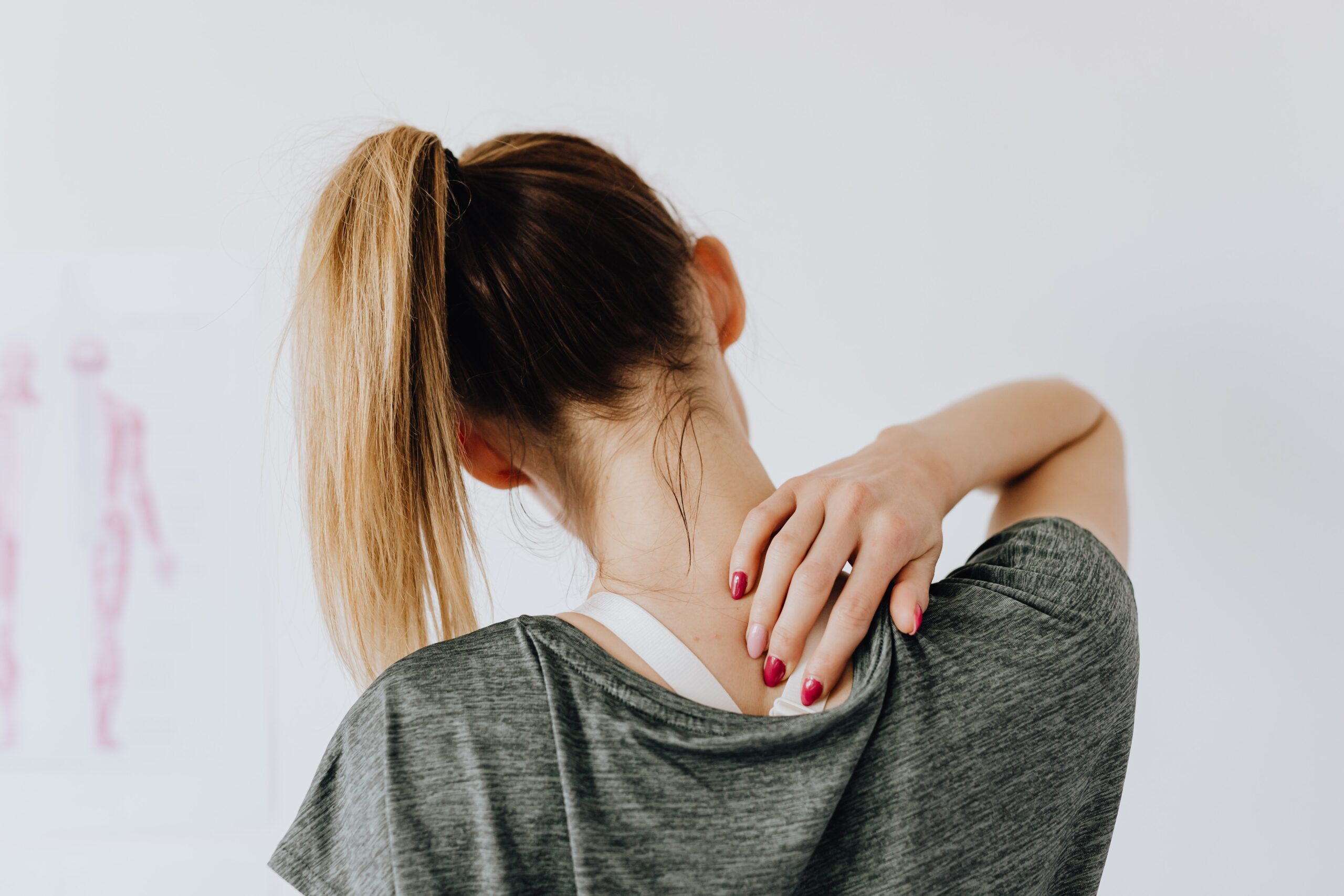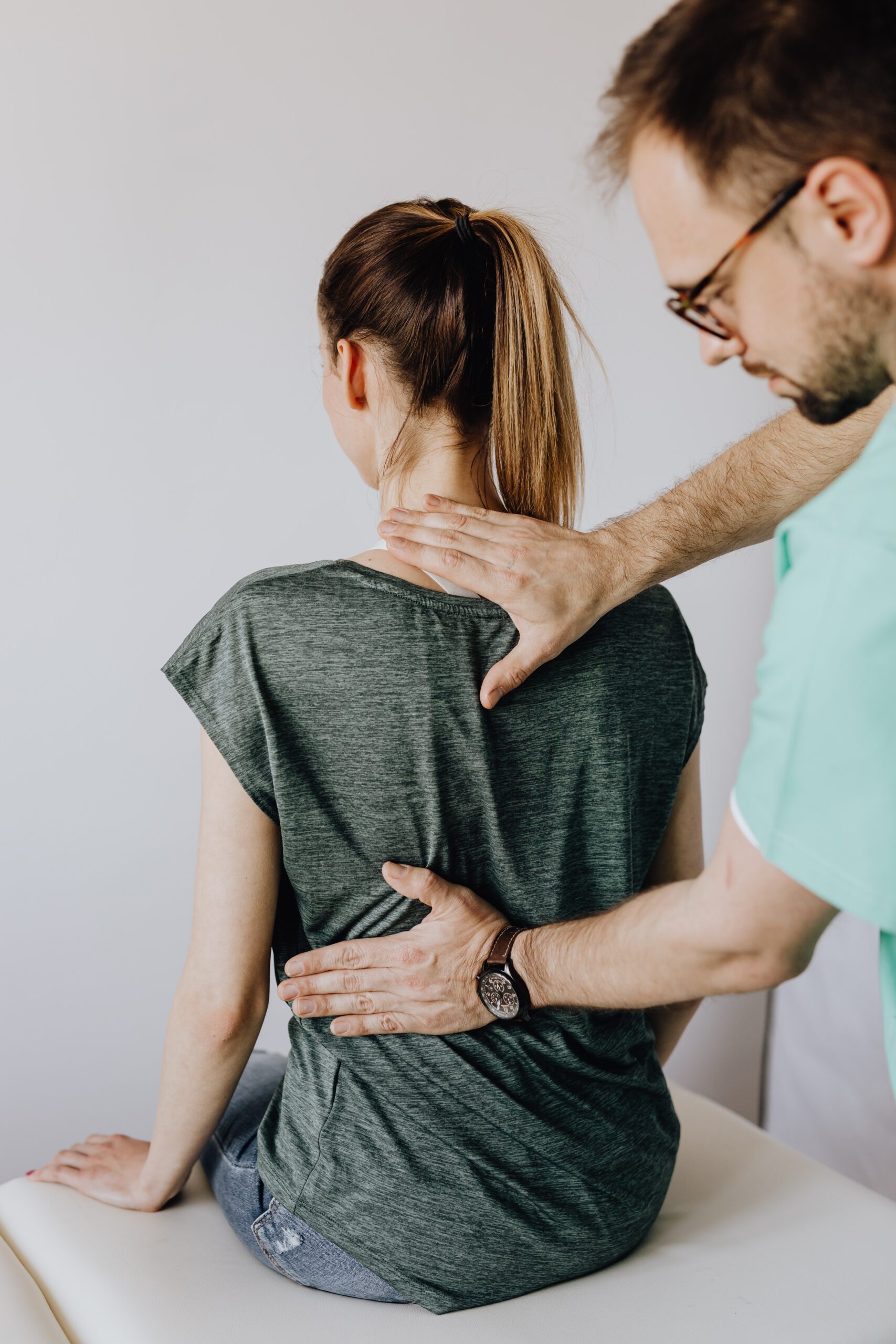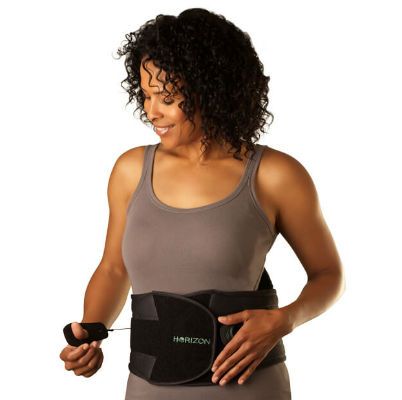 Initial Evaluation
Orthoses are considered medical devices and require a prescription indicating need and the diagnosis being treated.  A practitioner will discuss treatment and determine the best device to meets your needs.  Orthoses are used to treat a wide range of conditions, so there are many types of products available. We will discuss treatment options and if a custom or prefabricated brace will best support your needs.   If a custom fabricated orthosis is recommended, additional measurements may be taken.  These may include cast using plaster or fiberglass, or CAD (computer aided design) scanner technology.
Image Capture and Fabrication
The measurements, cast, and/or scan taken during the initial evaluation appointment will be used to create a positive model.  This is an exact reproduction of the part of the body treated by the orthosis. This model is modified and fine-tuned for optimal function and fit.  Special consideration is taken for pressure points and skeletal landmarks to create a fit that will create the needed treatment results.
Once modification of the positive model is completed, the orthosis is fabricated using various materials based on the design parameters.  Straps, buckles, pads and other components are installed.  The now completed orthosis has a final inspection prior to final delivery.
Diagnostic Fitting/Delivery
At this visit your orthotist will complete a careful examination of the device and anatomy treated and will take the time needed to ensure the fit and treatment is as prescribed. If this is a diagnostic fitting, additional fabrication may be necessary, and an additional fitting may be scheduled.  It is important to have good communication between patient and orthotist to ensure the best possible outcome.  Any final adjustments or modifications necessary will be made to your orthosis. Your orthotist will give you a wearing schedule and instruction including wear, care, and use of your new orthosis.
Pediatrics Orthotics
Our orthotic treatments covers a wide range of medical needs from temporary corrections during development or growth to full body support due to weakness or injury. Whatever level or style of orthosis your child needs, we are here to help. Our orthotists understand that when working with your child, patience and flexibility are essential.
There are several steps involved in creating an orthosis, and we try to make each one as enjoyable and stress free as possible. To help with compliance and acceptance of your child's new orthosis we have many decorative patterns to choose from to customize the device to your child's specific interests. Whenever possible, we also use ultra-thin materials in the design to enables maximum mobility and comfort with minimal weight and bulk. These modern design elements help keep active children moving freely and reaching their rehabilitation goals.
Give us a call to schedule your free consultation. You will see firsthand that we'll take good care of your child.